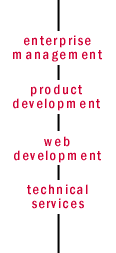 ndustry experts agree that the information technology (IT) industry has and will continue to experience explosive growth for years to come. ICI's ongoing analysis of the general industry, indicates that many businesses are facing intense competition, accelerating technological change, the need to speed products to market, personnel downsizing and widespread business process reengineering. The ability of an organization to integrate and deploy new information technologies has become critical to the business. Increasingly, companies are turning to information technology solutions to address these issues and compete more effectively. As a result, industry participants that provide IT solutions, such as Integrated Concepts Inc., are experiencing tremendous growth, high levels of recurring revenues, greater earnings predictability, and expanding margins which has resulted in a positive pricing environment

.

At ICI, our experts specialize in joining a company's existing technology environments with emerging trends, technologies, architectures and standards without jeopardizing the software, hardware and expertise to which you've devoted so much time and money. Our expertise can help your company get ahead of the competitive curve and stay there.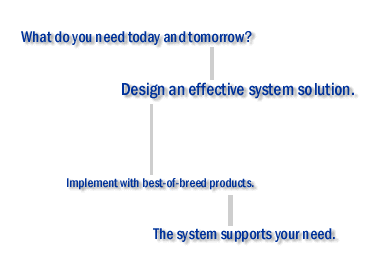 IT industry expansion is attributed to a number of factors. Businesses recognize that the ability to compete is directly tied to the effectiveness of their IT system, and that the process of designing, developing and implementing IT solutions has become increasingly complex. Companies continue to migrate away from centralized mainframes running proprietary software and are moving rapidly to decentralized, scalable architectures based on personal computers, client/server architectures, local and wide area networks, shared databases and packaged application software. These advances have greatly enhanced the ability of companies to benefit from the application of IT. Consequently, the number of companies desiring to use IT in new ways and the number of end users within these organizations are rising rapidly.
As a result of the variety and complexity of these technologies, IT managers must integrate and manage open systems and distributed computing environments consisting of multiple computing platforms, operating systems, databases and networking protocols, and must implement off-the-shelf-software applications to support business objectives. Companies must also continually keep pace with new developments, which often have forced organizations to focus on core competencies and trim workforces in the IT management area. Accordingly, these organizations often lack the quantity and/or variety of IT skills necessary to design and develop solutions. IT managers are charged with developing and supporting increasingly complex systems and applications that are of significant strategic value, while working under budgetary, personnel and expertise constraints within their own organizations.
| | | |
| --- | --- | --- |
| Segment | Type of Work Performed | Service Offered by ICI |
| Business & IT Consulting | High-end business strategy, fundamental system architecture | YES |
| Software - Custom Programming/Application Maintenance | Programming for new applications or enhancement of existing systems/maintaining newly installed and/or existing software applications | YES |
| Package Software Installation | Putting an ERP or similar software package into operation | YES |
| Systems Integration | Project management with related programming and technical work | YES |
| Training | Training an organization's personnel to use a newly installed or updated system | YES |
| Outsourcing IS/Supplemental Staffing | Running all or part of the IT operation for a company and/or providing the personnel and programmers that provide the servicing | NO |
Source: John G. Kinnard & Co. Research Report June 1, 1998

The services provided by various companies in the IT industry are diverse and have been summarized in the chart above, "IT Services Value Chain." Industry gross margins tend to track from highest in the consulting space to lowest in the supplemental staffing arena. Conversely, the largest amount of available IT services business tracks from the bottom of the chain to the top. Most IT firms are attempting to move up the value chain to improve margins, to be involved earlier in the implementation decision phase and to take advantage of cross-selling opportunities that exist with current clients. Much of the value chain migration is being accomplished through acquisitions that enable the organization to jumpstart their segment penetration efforts.