What do you need today — and tomorrow?
ICI engineers start with a complete system audit where we evaluate your environment and what is essential to determine the efficiency and utilization levels of all your current systems and evaluate them as they relate to new technologies and trends. The results of this audit will give you insight into what your business needs are and will answer key questions about where you are and where you want to be. Questions like: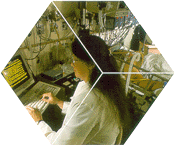 What are your system objectives?
How is your software performing?
Are you getting everything you can from it?
How are your platforms connected?
What is your hardware's capacity? How efficient is it?
What kind of multi-site communications do you have?
How about e-mail connectivity? Private networks? The Internet/intranet?
Have you developed a budget for the upgrades you need?
How will your assets be impacted?