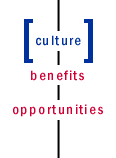 HISTORY
Established in 1990 in response to the boom in the information technology (IT) industry, ICI is committed to providing excellence in service for a comprehensive array of products and services which quickly earned it the reputation of becoming one of the leading systems integrators in the industry. By 1995 the Company was strategically positioned to further benefit from the projected growth of the systems integration and the large client systems management markets. ICI's products and services were expanded through the development of expertise in the "real world" implementation of Computer Associates International's (CA) premier product, CA-UniCenter, that is unmatched in the industry. CA, a publicly traded, for-profit company is the leading developer and distributor of enterprise management, information management, and Internet commerce software products in the world with 1997 annual sales of approximately $4.7 billion. Its software products, among others, include: the enterprise management "Unicenter" products and the "Harmony Suite" of products, including Opal, Ingres-II and Jasmine, which are recognized as world leaders in their respective categories.
In December 1996, CA recognized ICI as one of only ten Premier Business Partners Nationwide, a designation that entitled the Company to preferential treatment on software pricing, favorable financing terms for client purchases, marketing development funds, and entree to a large number of Fortune 1000 companies through CA's national sales force. CA selected ICI from a field including such multi-billion dollar information technology companies as Vanstar, Compucom and SAIC, for the coveted honor of "Outstanding Unicenter Reseller of the Year" in each of the last two years. Candidates for this prestigious award are judged on exacting criteria that includes sales volume, quality of installations, post installation follow-up and overall contribution to the partnership with CA.
ICI has experienced a number of benefits that directly relate to its relationship with CA, including distribution, service diversification and cross-selling service. The twice earned, "Outstanding CA-Unicenter Reseller of the Year" award has propelled ICI to national prominence and has created increasing numbers of referrals from CA, in addition to, major international accounting firms and a variety of other sources that may not have otherwise heard of ICI. The CA relationship and associated national notoriety have been major factors in establishing a national and potentially international distribution system for ICI's core products and services as provided by OEM's. as well as ICI's software development services through its Advanced Programs Group. The relationship with CA has been the most important external factor allowing ICI to transition from a systems integrator to a major distributor of enterprise management software and more recently, a custom software developer.
ICI has experienced a 200% growth in sales in each of the last four years. The company reasonably expects to perpetuate its growth in sales through continued maintenance of its close relationship with CA, service diversification, promotion of its software development services, and strategic acquisitions.